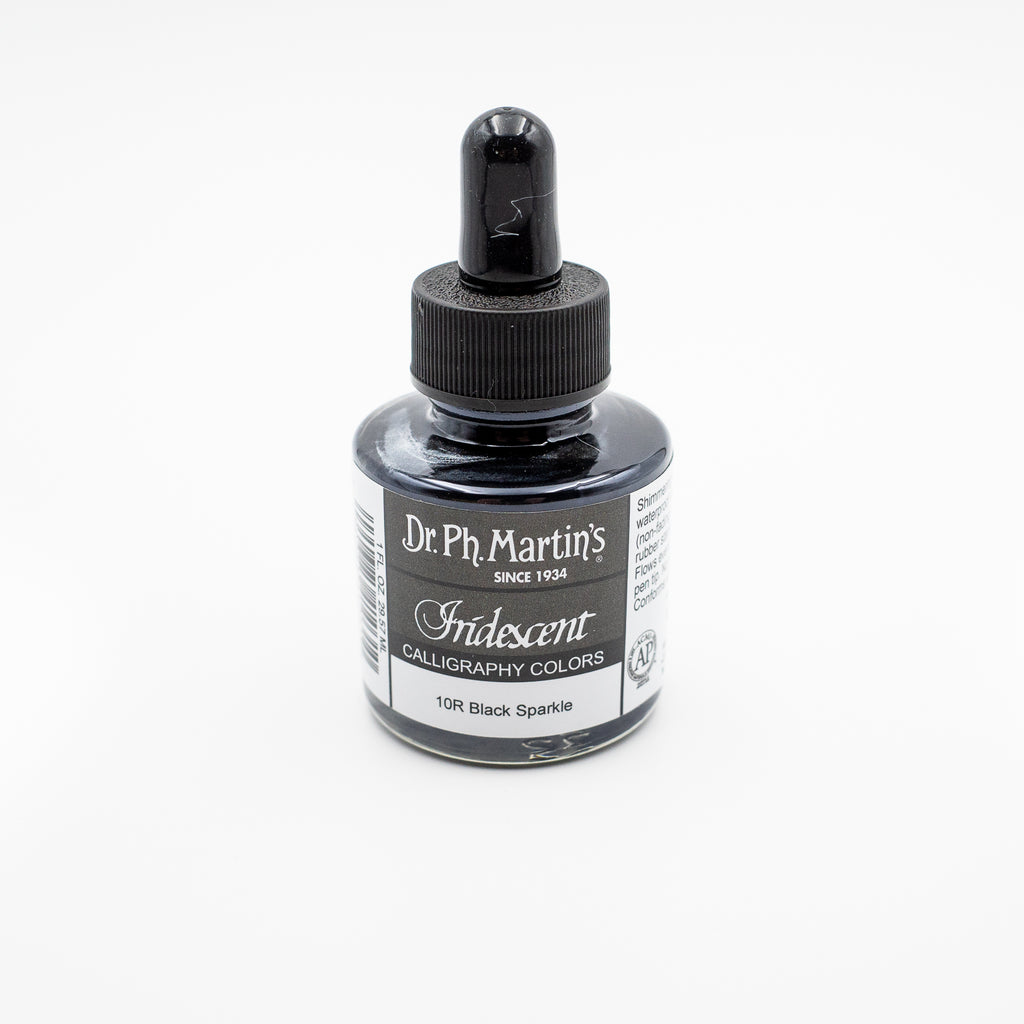 Dr. Ph. Martin's Iridescent Inks
Dr. Ph. Martin's iridescent calligraphy colours are shimmering, highly reflective colours that are lightfast, waterproof, archival, and permanent.
Great for use on paper, wood, board, metal, and some plastics. It dries smooth and even every time with no start and stop marks. It's great for use with pens (both calligraphy and dip pens), airbrushes, and brushes.
Designed specially for calligraphy, to accent watercolour work, or anywhere where you need to add a magical shine and shimmer that only pigment-based iridescent colour can provide.
30ml