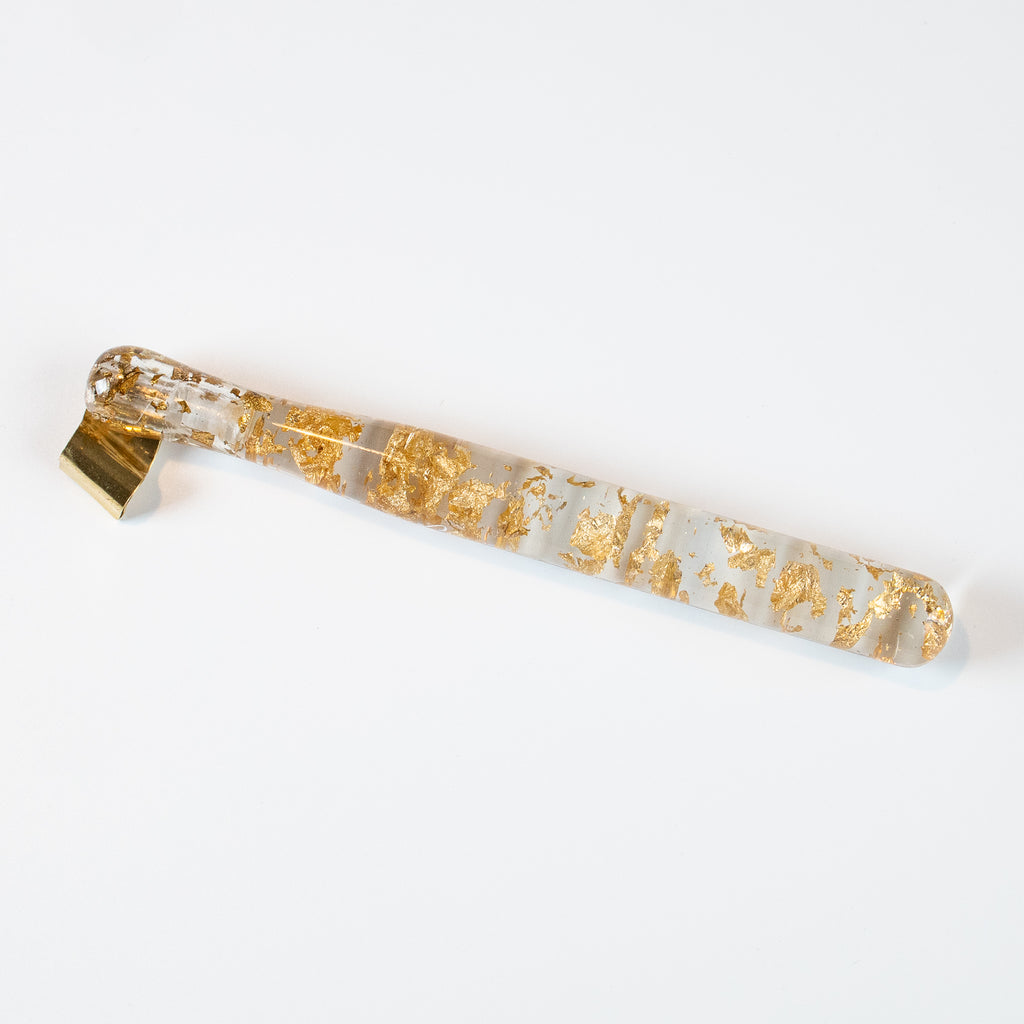 El Dorado & Artemis 2-in-1 Straight & Oblique Penholders
These beautiful penholders are created from crystal-clear resin, embedded with silver or gold coloured foil. The resin is durable and easy to clean. They can be used both as oblique AND straight penholders.
The flange is interchangeable. Although customised to fit G-nibs, other nibs can be fitted by removing the flange, inserting the nib and replacing the flange.
Shaped and weighted similar to a fountain pen, these holders will suit anyone who prefers a solid feel.
The packaging is reusable - it doubles as a twist-lock pen case and can be adjusted to fit any penholder from 120mm to 215mm.
Designed by Luis Creations of Australia.