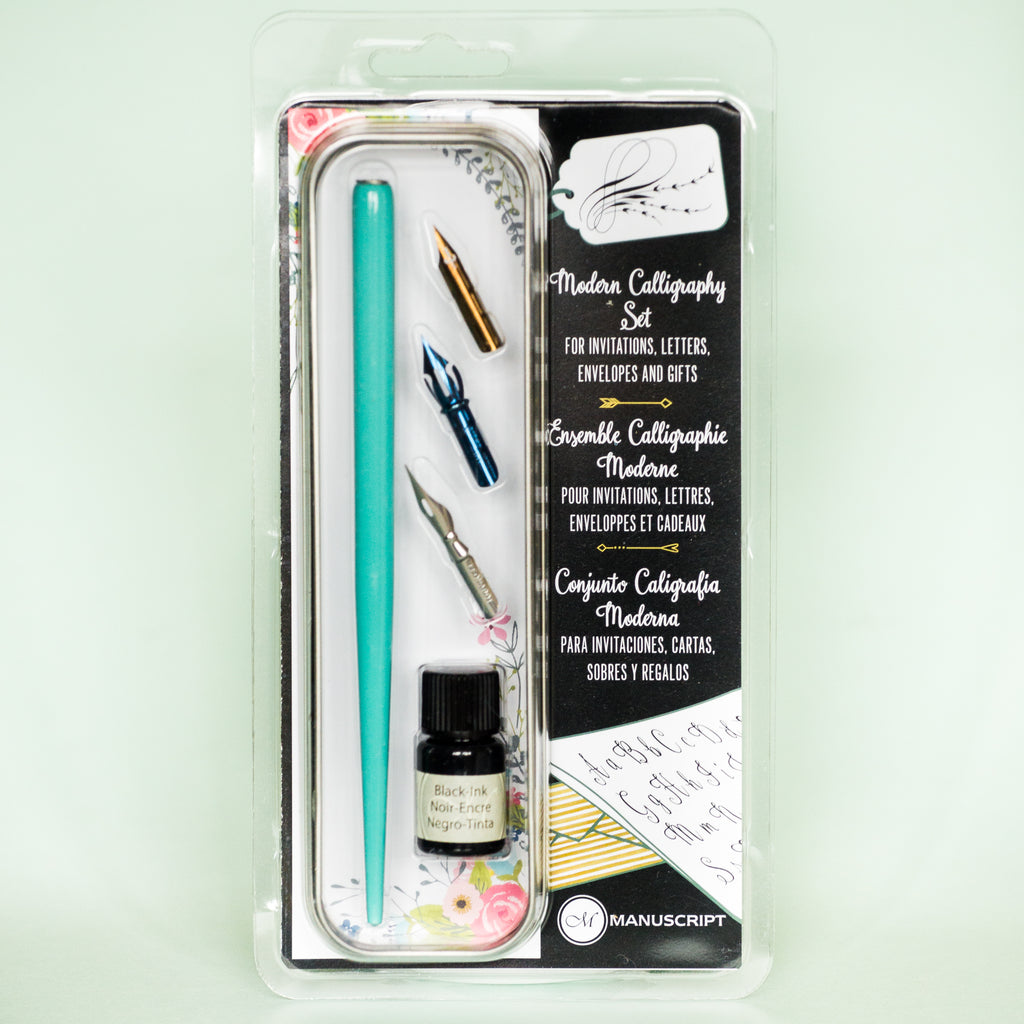 Modern Calligraphy Sets by Manuscript
These beautiful sets contains 3 pointed nibs, a penholder, a bottle of ink and basic instructions to get you started in modern calligraphy.
The sets come complete in stylish metal tins with lid. The instruction guidelines are supplied by Artsynibs.
Choose from Regular or Oblique sets.