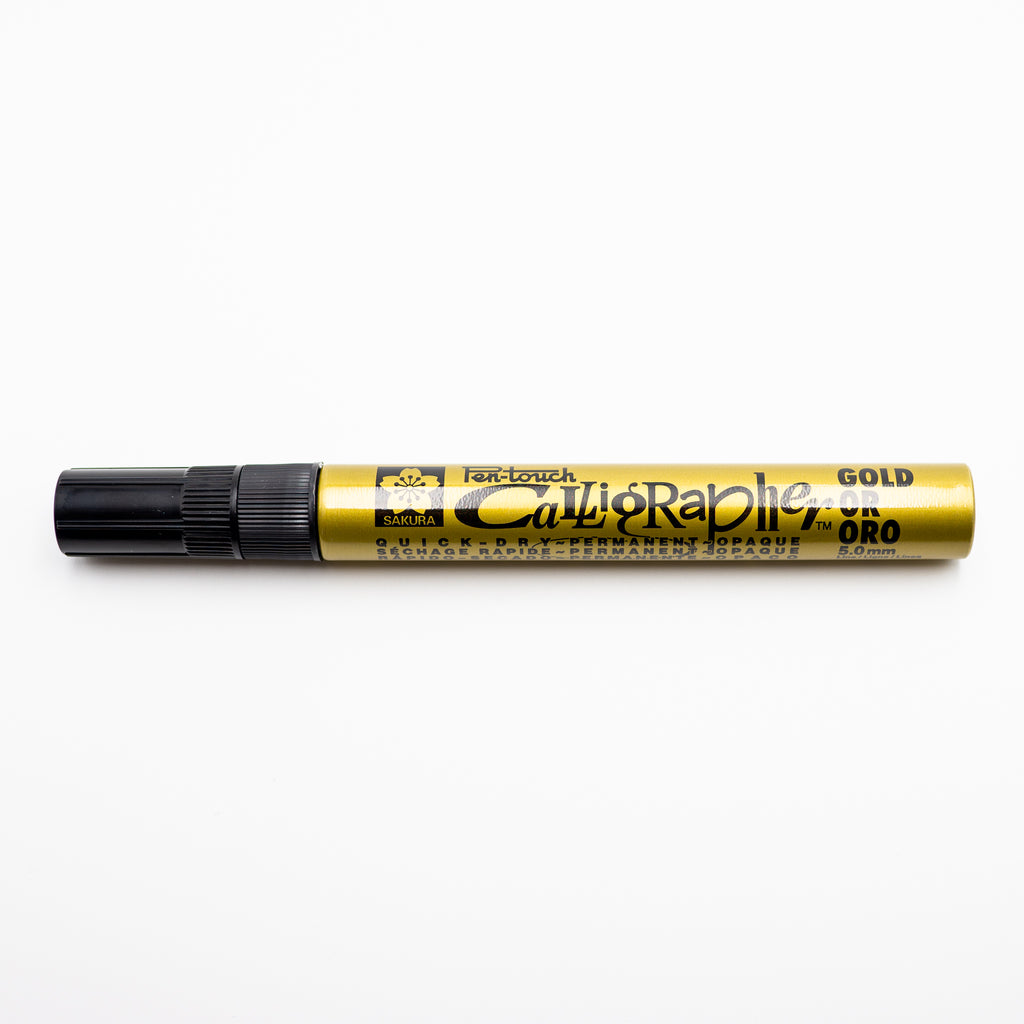 Sakura Pen-Touch Calligrapher - Medium
The metallic ink in these pens gives rich, opaque results. The square chisel nib gives a 5mm line.
The Pen-Touch Calligrapher pens feature archival ink. They are permanent, perfect for all hand-lettering projects and suitable for use on almost all surfaces, including glass, metal, porcelain, plastic, wood, paper, and card. Great for card-making!
They feature archival quality paint, which is fade resistant and waterproof. Not only are the Pen-Touch low odour, but are also completely xylene-free.
Choose from Gold or Silver ink.