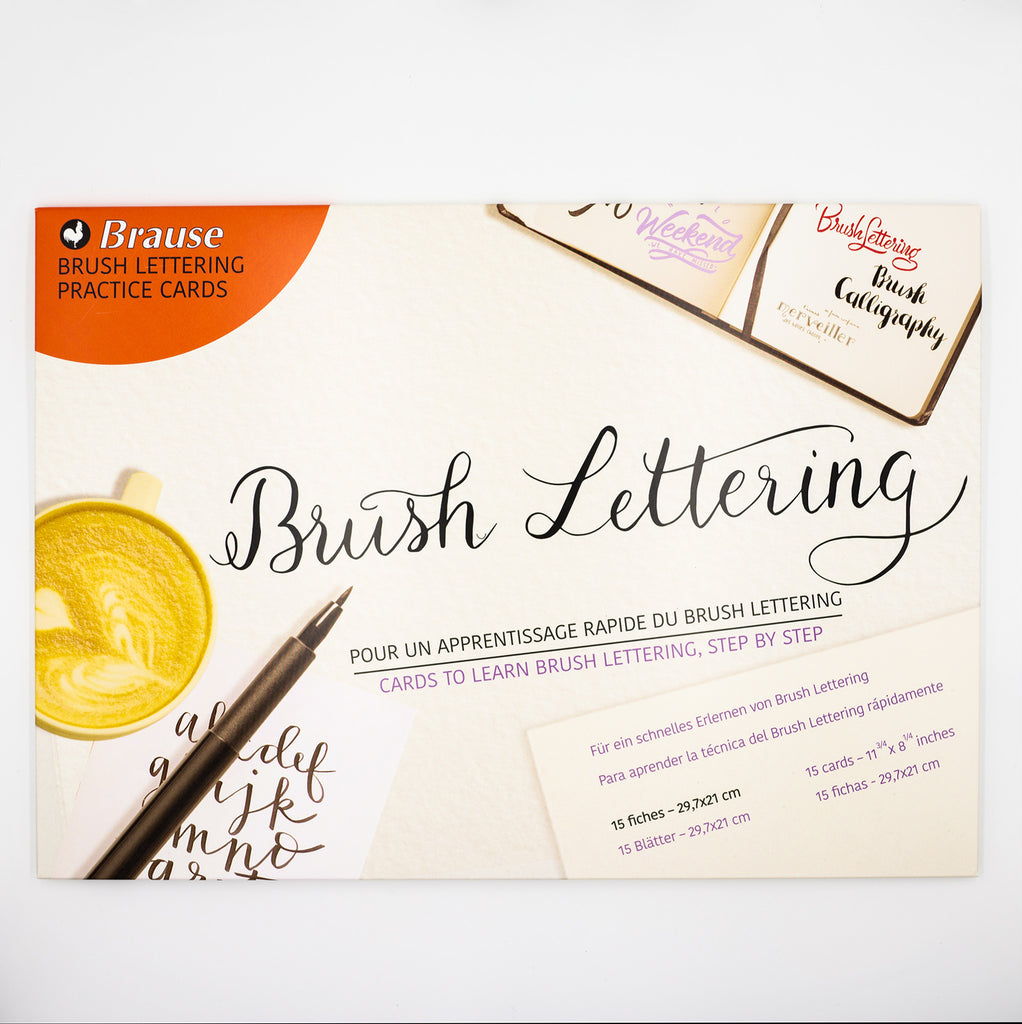 Brause Brush Lettering Practice Cards
This is a beautiful wallet featuring 15 x 12"x8" cards in full colour, which helps you learn brush lettering, step-by-step.
The cards feature tips for easily reproducing letters on different papers and as well as full alphabets of modern calligraphy, each card guides you through the steps required to create each letter of the alphabet. 
Made by Brause in France.