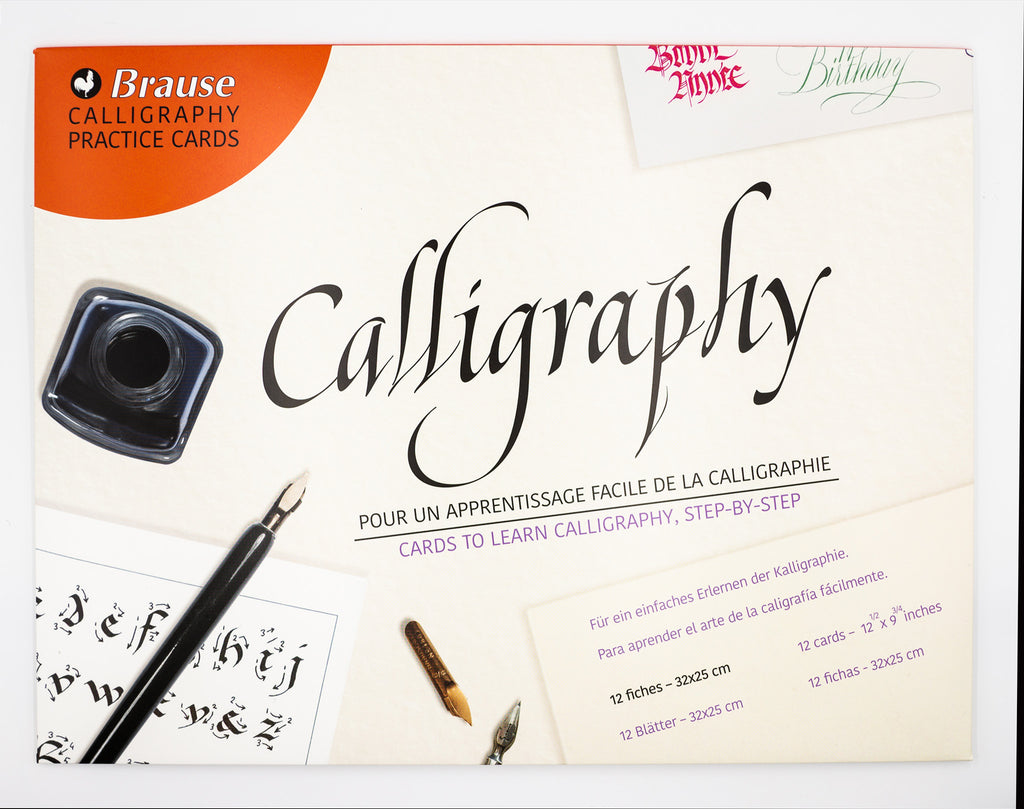 Brause Introduction to Calligraphy Practice Cards
This is a beautiful wallet of 12 x 12"x8" cards to help you learn calligraphy, step-by-step. The cards feature 9 alphabets with each card showing the make up and movement of each letter with their order of succession.
Using these cards you can practice by tracing the letters on a range of papers including practice and/or layout paper.
The alphabets featured are: Carolingian Script, Modern Sans Serif, Gothic, Gothic Black Letter, Gothic Fraktur, Chancery Cursive, Italic Script, Roam Alphabet and Uncial.