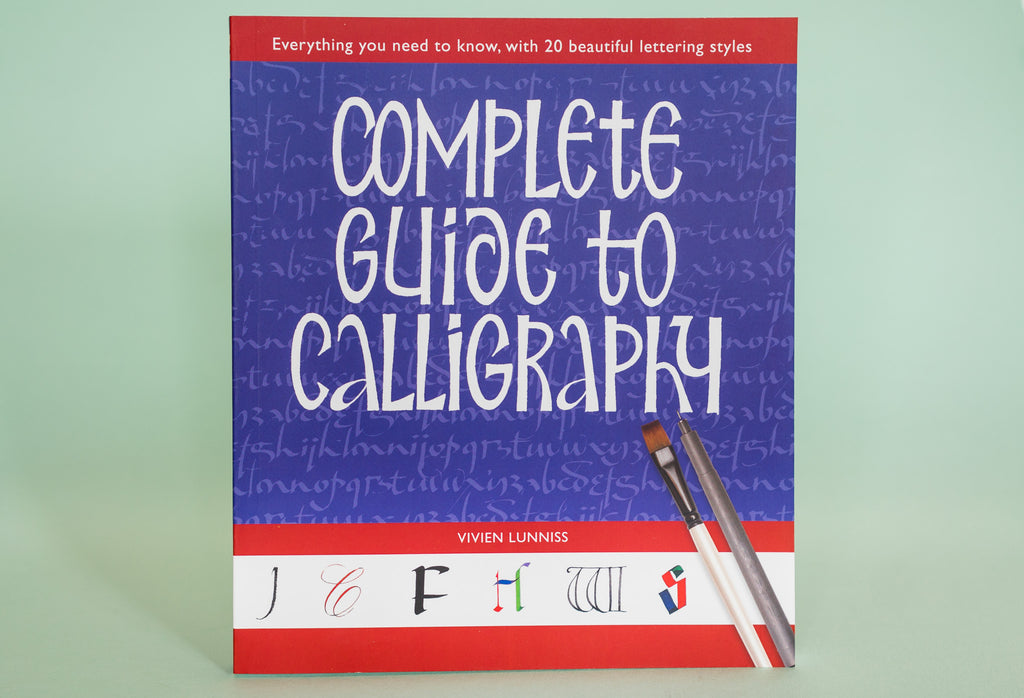 Complete Guide to Calligraphy - Vivien Lunniss
Master 20 major written scripts with this comprehensive guide to calligraphy.
Covering everything from Unicals and Batarde to Roman Capitals and Gothic - and even modern freeform 'drawn' lettering - this book provides a complete alphabet for each script. There are detailed step-by-step instructions as well as beautiful historical and contemporary illustrations from prominent calligraphers.
192 pages, full colour illustrated paperback
23 x 19.5 cm