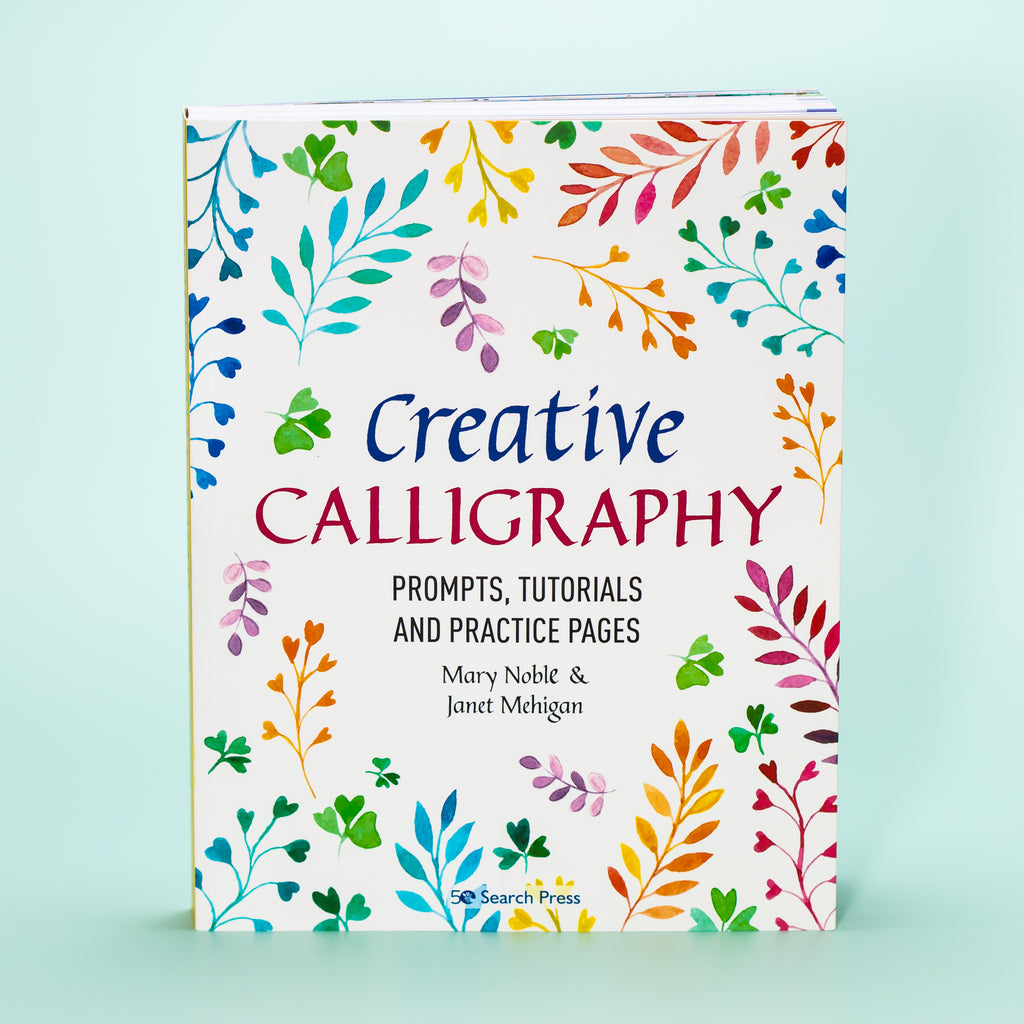 •NEW* Creative Calligraphy by Mary Noble & Janet Mehigan
Master beautiful alphabets in this neatly presented, interactive volume. Learn all about pen angles, letter width and height and letter and word spacing. Study the step-by-step sequences to see how each letter is formed. Each alphabet is shown complete with numbered arrows so it is easy to crack the order in which to place each stroke.
Once you have studied the how-tos, turn to the high quality, skill-building practice pages and have a go! Each practice page is pre-ruled and assisted by stroke-by-stroke letters to help get you started. Once you have mastered a script, use the decorative borders to add your personal touch to everything from invitations, scrapbooks, bullet journals and more.
Softback, 224 pages
247 x 191mm