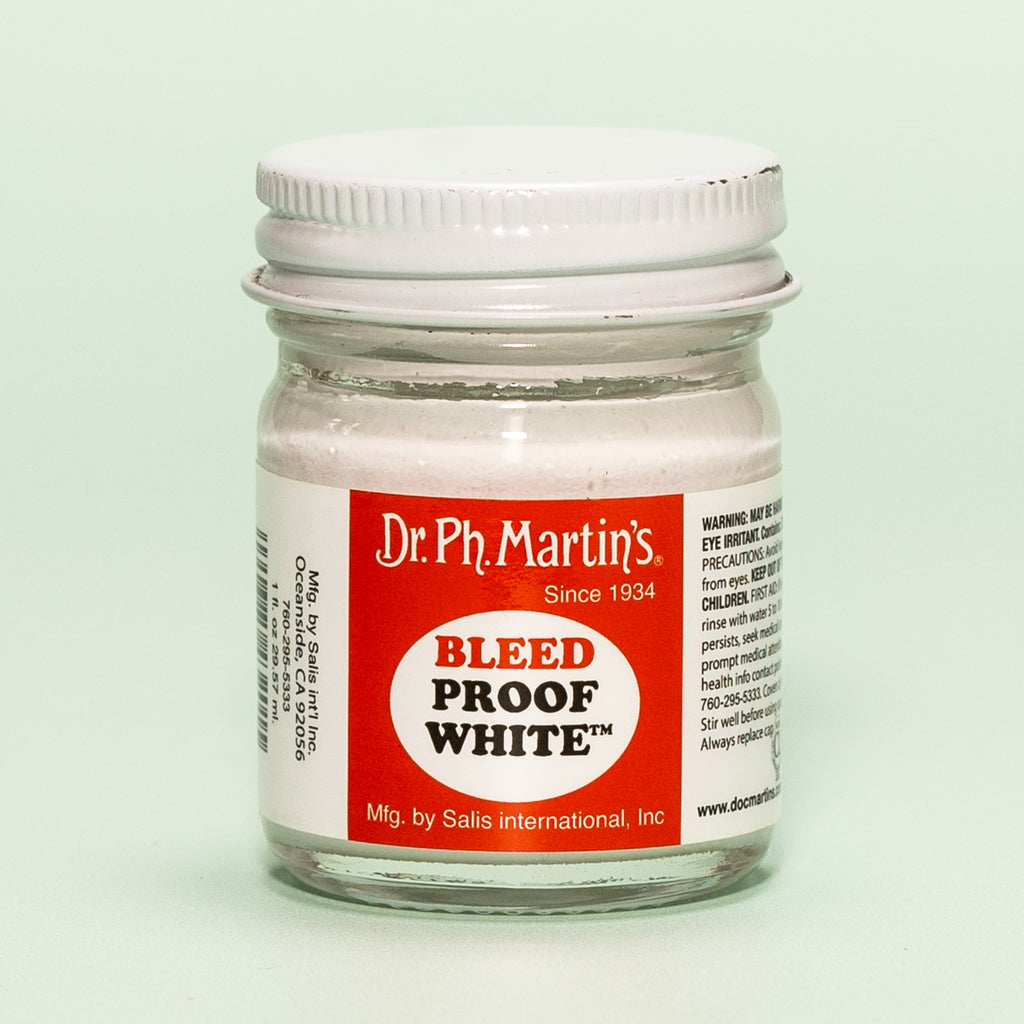 Dr. Ph. Martin's Bleedproof White Ink
Opaque waterproof ink which will cover almost any other colour. This is very popular in the USA as "Calligrapher's White Out" but will also produce fine hair lines when diluted for stunning copperplate on dark papers, envelopes or card.
This ink comes in a wide-necked bottle that will take an angled (oblique) nib.
29.5ml