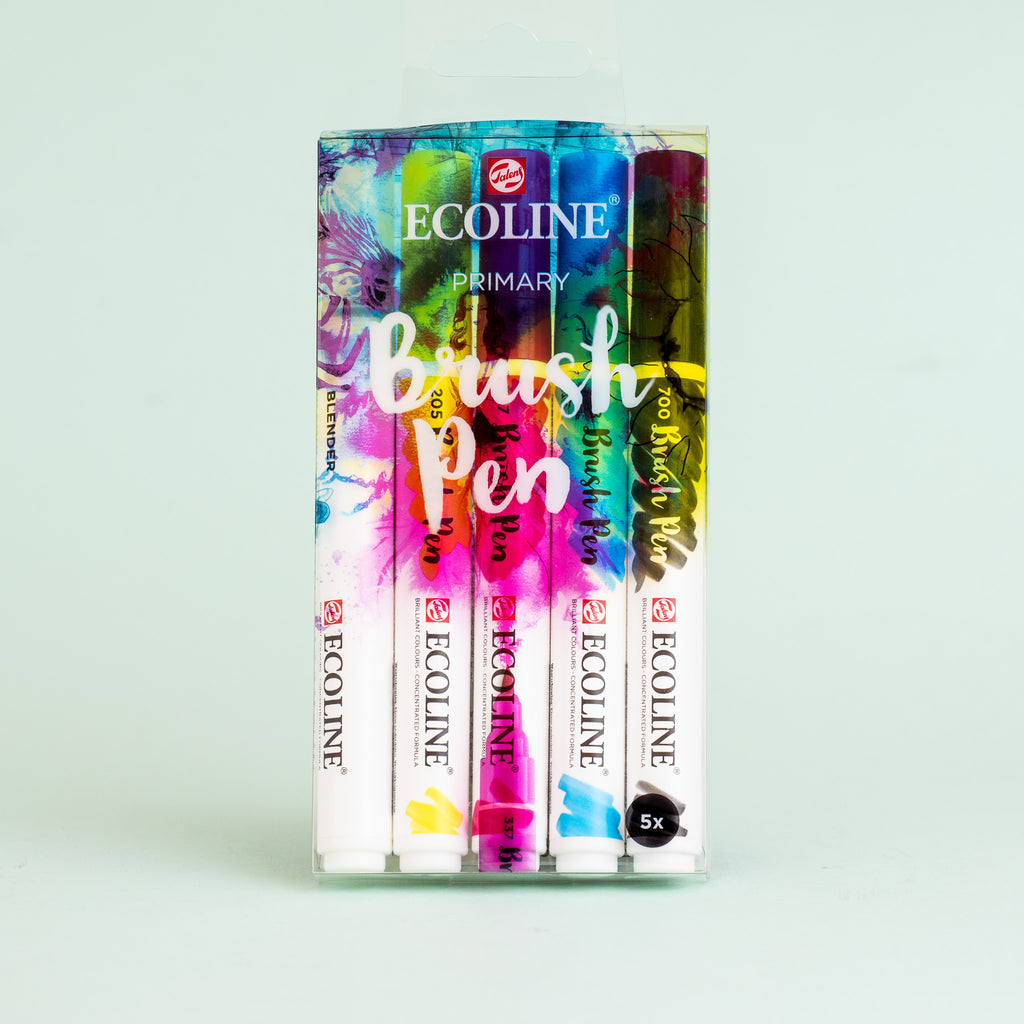 Ecoline Brush Pens by Royal Talens - NOW 20% OFF
These brush pens by Royal Talens have ink which adheres well to watercolour paper, drawing paper and cardboard. The ink is not waterproof when dry, so you can work on it more by wetting it again.
Whether you're practising calligraphy, product design, illustrations, fashion design, calligraphy or children's drawings, the brilliant colours of this liquid water colour paint bring every piece of art to life. 
The Blender pen can also be purchased separately here
I have found these to be the easiest brush pens to use for calligraphy.