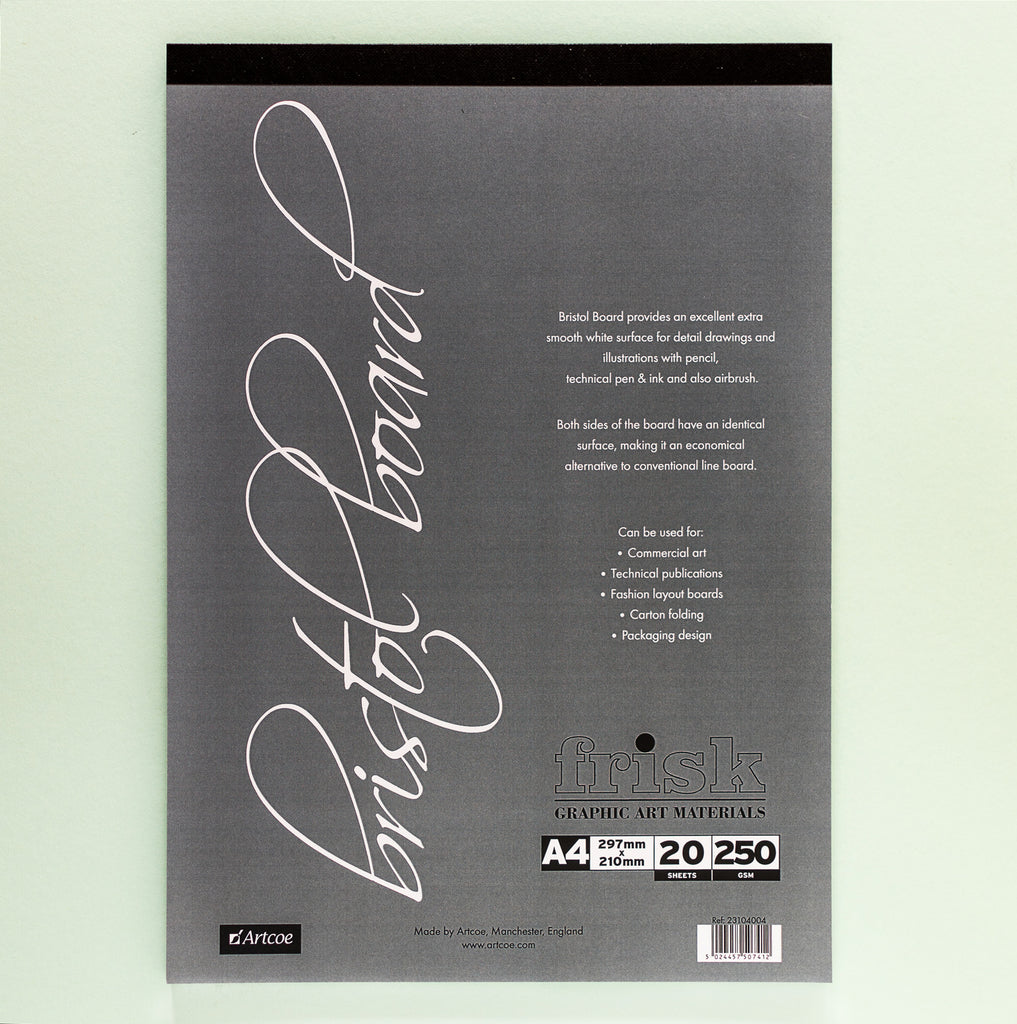 Frisk Bristol Board Pad
This paper provides an excellent extra smooth white surface for detail drawings and illustrations with watercolour, pencil, technical pen & ink and also airbrush.
Both sides of the board have an identical surface, making it an economical alternative to traditional line board.
Three sizes to choose from - A5, A4 and A3

20 sheets, 250gsm.