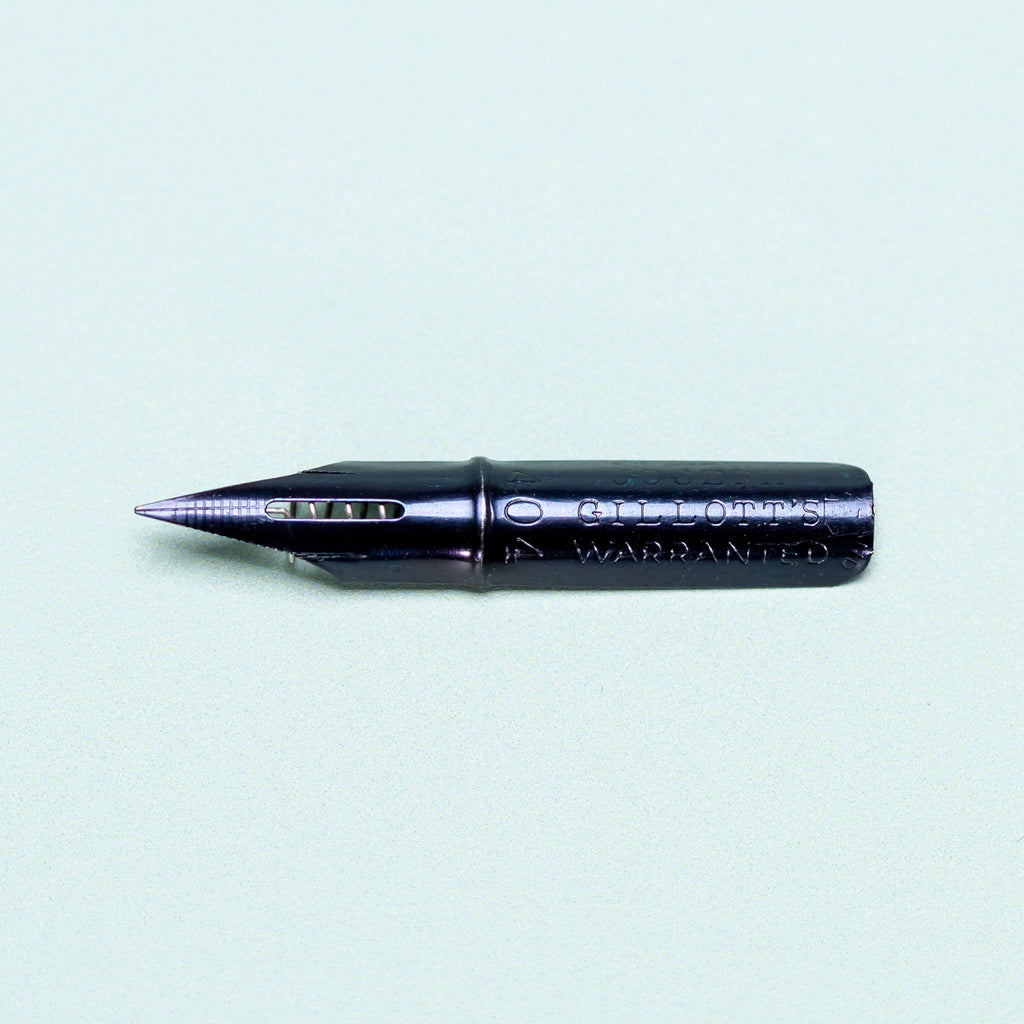 Gillott 404 with Ink Cage Reservoir
These new ink cages act like an ink reservoir for a pointed pen nib, allowing for lines and lines of writing without re-dipping! Each ink cage comes permanently attached to the specific nib, they are not removable or reusable.
Cleaning Instructions:
For water-based ink, clean the nib by dipping it several times in a small jar of tap water. Add a small amount of pen cleaner to the water for cleaning heavier pigmented inks. Pat dry on a folded piece of paper towel rolling it side to side on both sides, being careful on the cage side. Repeat if needed.

A little ink residue or staining in the cage area will not affect the nib's performance.
For best performance clean between every other dip depending on the ink build-up.
Do not scrub the Ink Cage or keep the nibs soaked in cleaning solution or use hot water to clean. Ultrasonic cleaners are also not recommended.