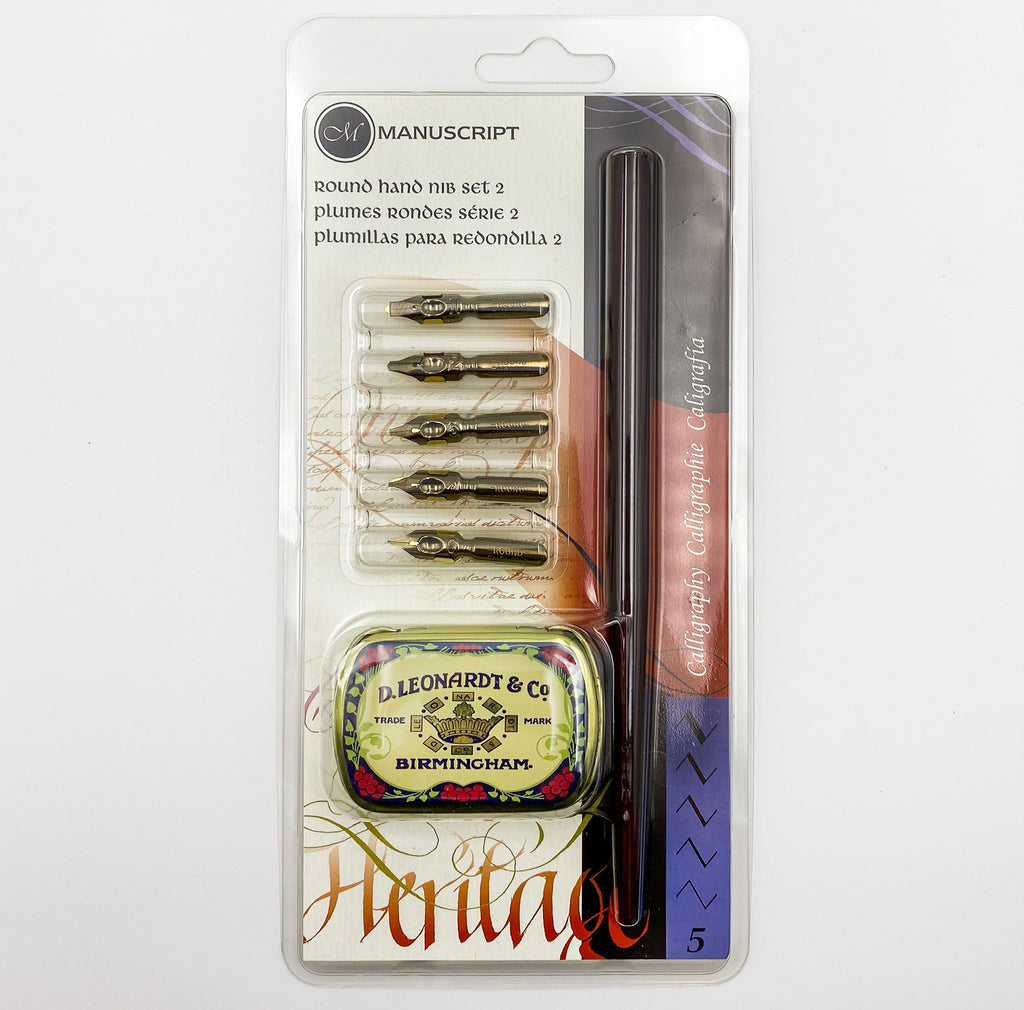 Leonardt Dip Pen Set - Round Hand Set 2
These sets offer a wide variety of nibs for different purposes.
Suitable for the experienced calligrapher or calligraphy students who attend classes and simply wish to try their hand at a variety of traditional calligraphy styles.
This set includes point sizes 1/2/3/4/6, a mahogany coloured penholder and Leonardt nib tin.