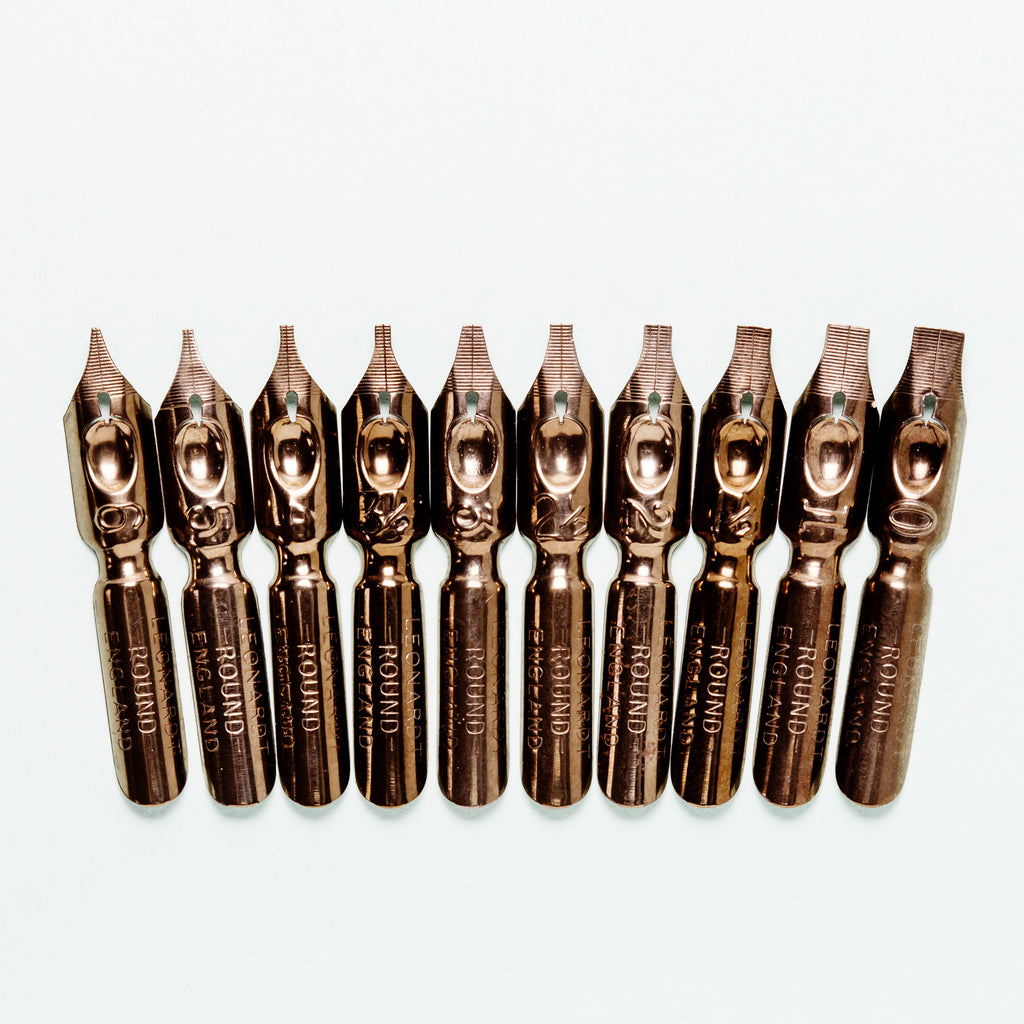 Manuscript Chronicle Round Hand (Leonardt)
This nib from Manscript resembles the Mitchell Round Hand nib. It will fit all Manuscript penholders and is a perfect fit for our No.13 penholder and all the Brause penholders, as it has a larger radius than the Mitchell.
Made from bronze. It does not have the thin sharp corners nor the laquer film of the Mitchell.
Available in RH (ten sizes) or LH (four sizes)
0 = largest to 6 = smallest