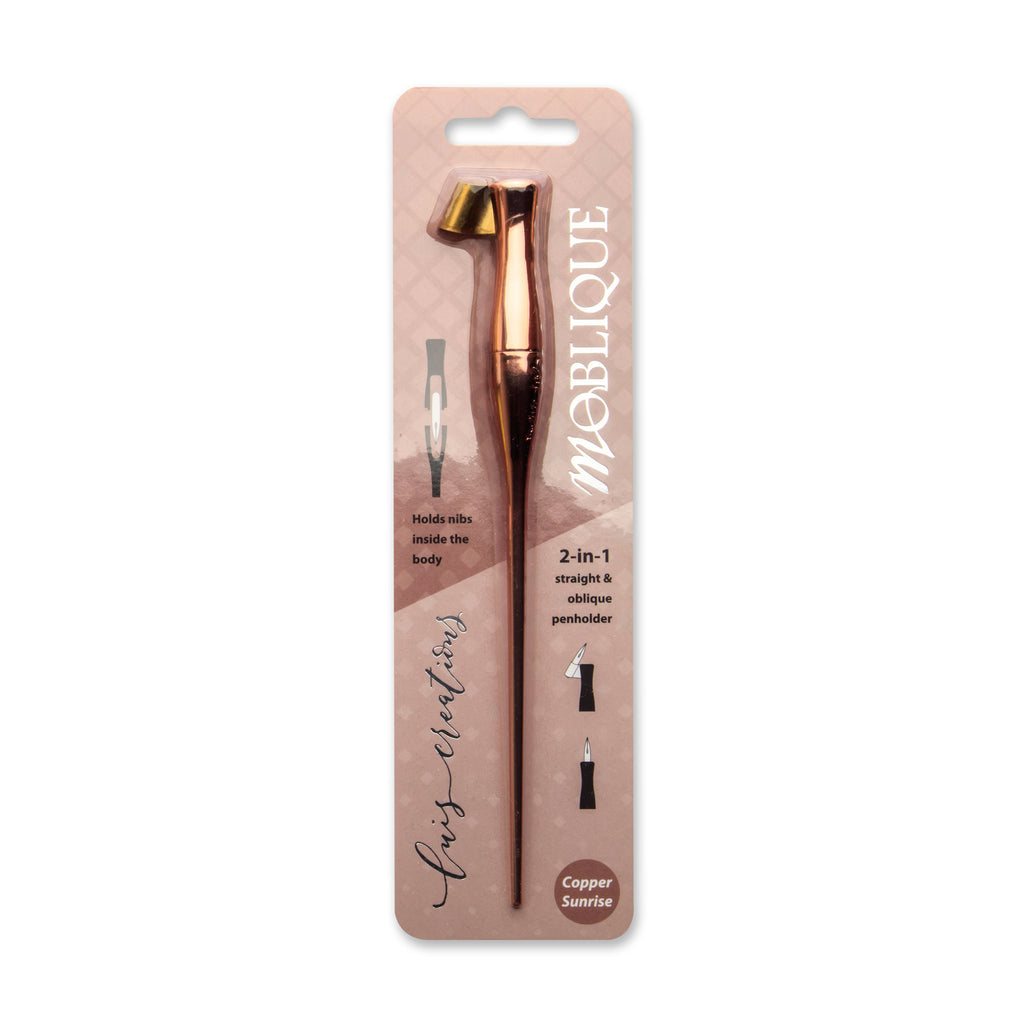 Moblique 2-in-1 Penholder by Luis Creations
These elegant penholders are unique in that they are able to be used either as a straight or oblique penholder. There is space inside to store nibs - it will hold 2 x Nikko G-sized nibs (not included).
Made by Luis Creations of Australia, they come in two varieties - pastel colours or chrome-plated and now with a choice of four colours in each variation - why not buy more than one and mix and match the colours?
Also see the MoFlange accessory for these penholders here and the MoRing here
Plus the luxury Artemis and El Dorado penholders from Luis Creations.