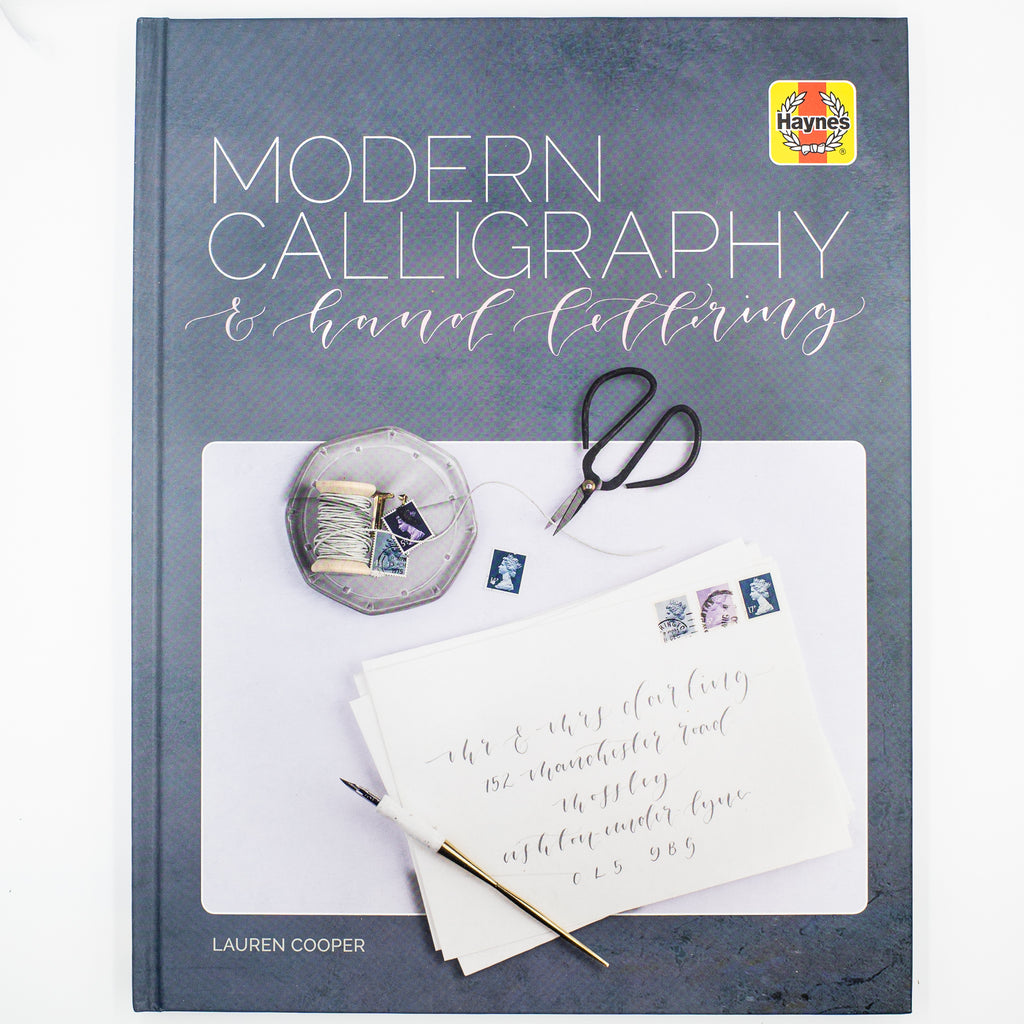 Modern Calligraphy & Hand Lettering (Haynes Manual) by Lauren Cooper
This beautifully designed book covers everything you need for starting or improving your hand lettering skills.
It begins with an extensive introduction covering the history of writing and calligraphy as well as advice and instructions on tools, equipment, alphabets and practice drills.
There are then 50 creative hand lettering projects, showing with clear step photography how to create beautiful cards, signs, decorations and gifts on a wide range of surfaces, including paper, fabric glass and ceramics.
Hardback, 160 pages
275mm x 215mm