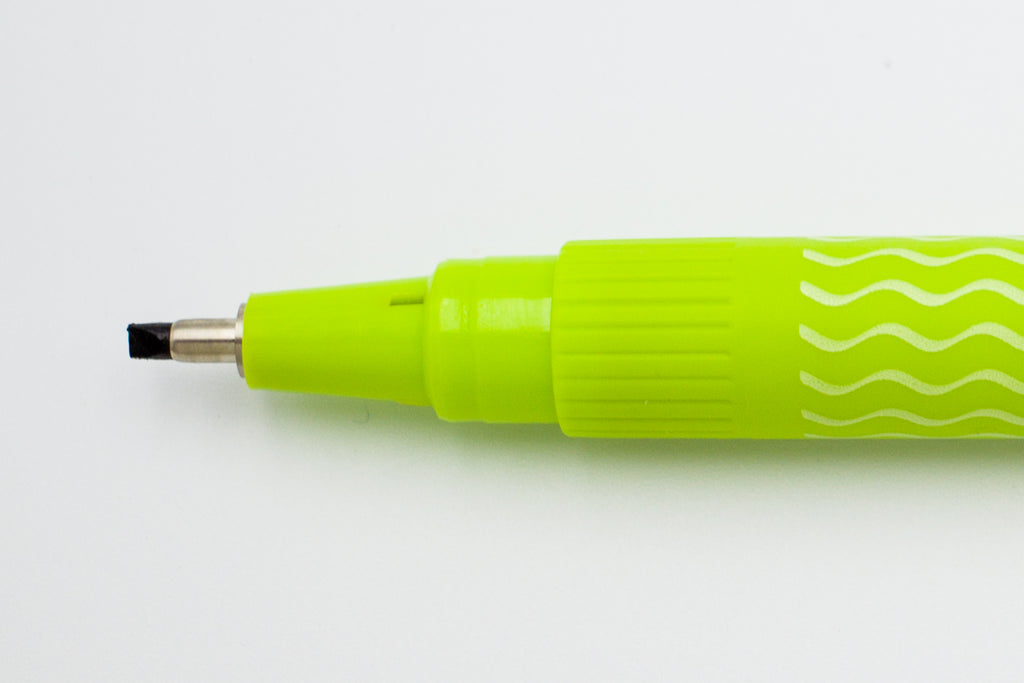 Pilot Lettering Pen
These high-quality calligraphy pens are available in three nib sizes - 1.0mm, 2.0mm and 3.0mm.
Flat headed, they allow for easy italic and calligraphic fonts. 
The Polyacetal tips are resistant to wear and the pigment ink is fast-drying and light-resistant.
The innovative black ink prevents the tips from drying out.