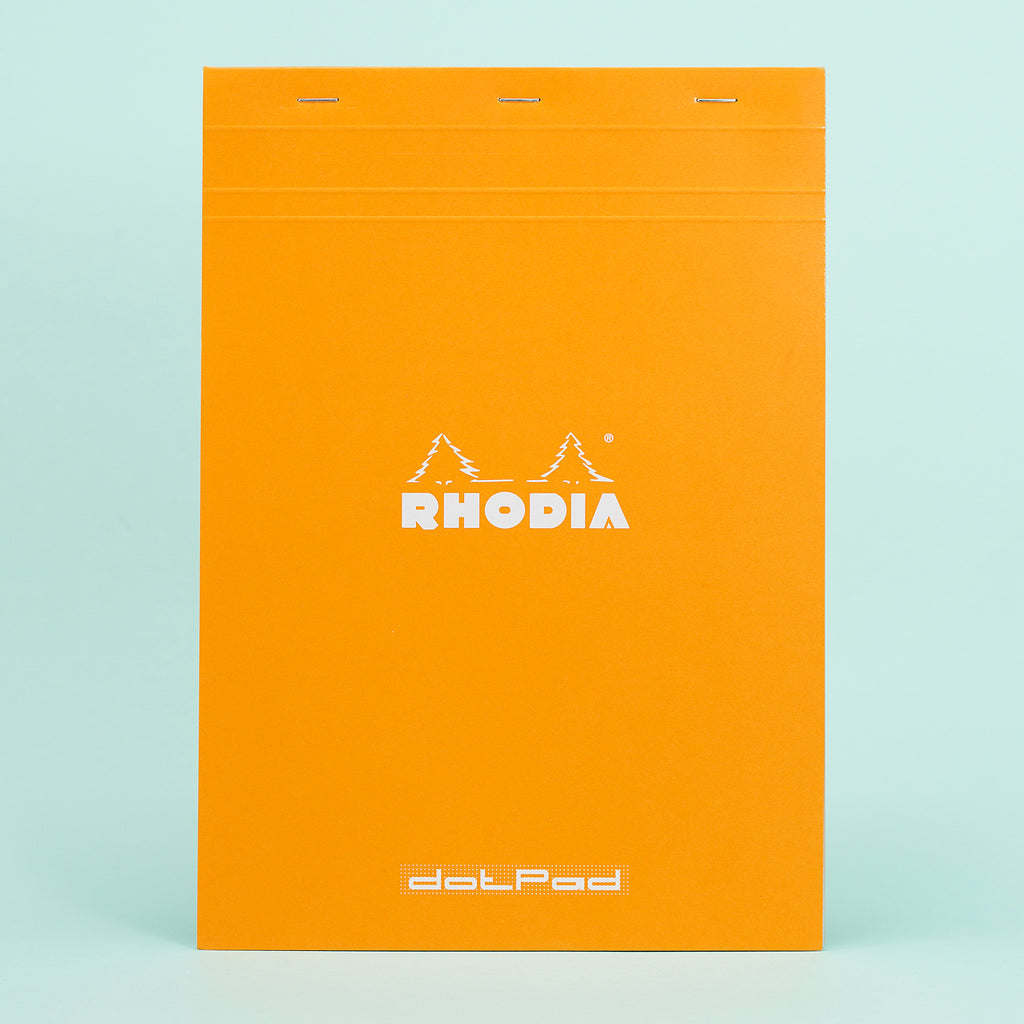 Rhodia Head Stapled Pad
These pads are simply beautiful! They feature premium, super smooth white paper in classic orange covers. The pages are finely perforated for easy removal and because the pads are slightly bigger than A4, you get a full-sized page when you tear sheets out.
We stock three variants for all kinds of calligraphy - plain, dot and squares. The plain pad is great for general practice. The dots and square pads are perfect for getting those all-important angles for calligraphy but the best thing is that if you scan or photocopy a dot pad sheet, the dots don't appear!
A4, 80 sheets.