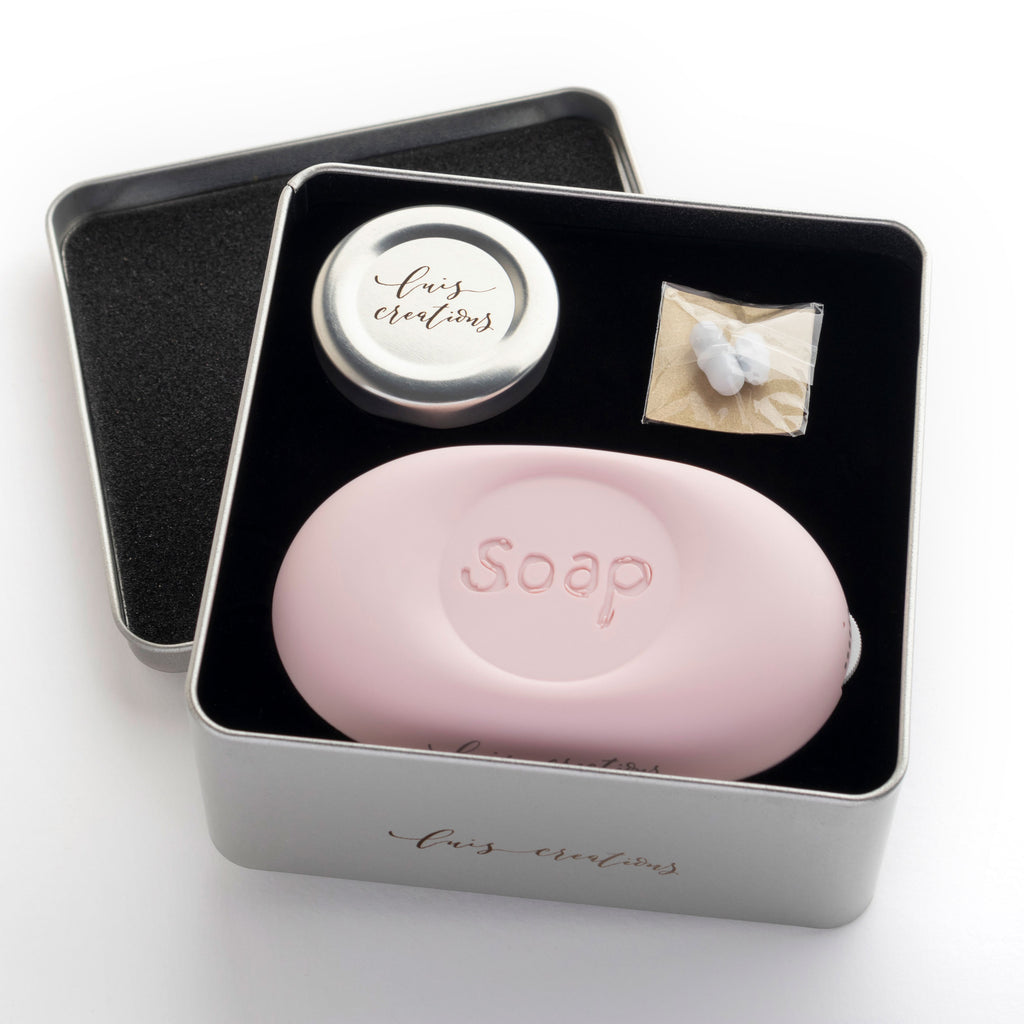 SOAP V3 Calligraphy Ink Stirrer by Luis Creations
This beautiful and uniquely shaped ink stirrer features spinning speeds of 900-3600rpm. Mirroring the colours of Luis' Moblique penholders, the soaps are available in two colours: English Rose and high-gloss Copper Sunrise.
Click this link for a video showing the SOAP in action: https://www.youtube.com/watch?v=XS_N0pzgRAo

What's in the tin:
1 x Soap V3 Calligrapher Ink Stirrer
1 x glass jar
1 x 15mm stir bar
1 x 10mm stir bar
Complete in a metal gift box
Requires 2 x AAA batteries (not included).
Dimensions: 100mm (L), 60mm (W), 41mm (H), 76g.
Additional packs of 2 x stir bars can be purchased by clicking here