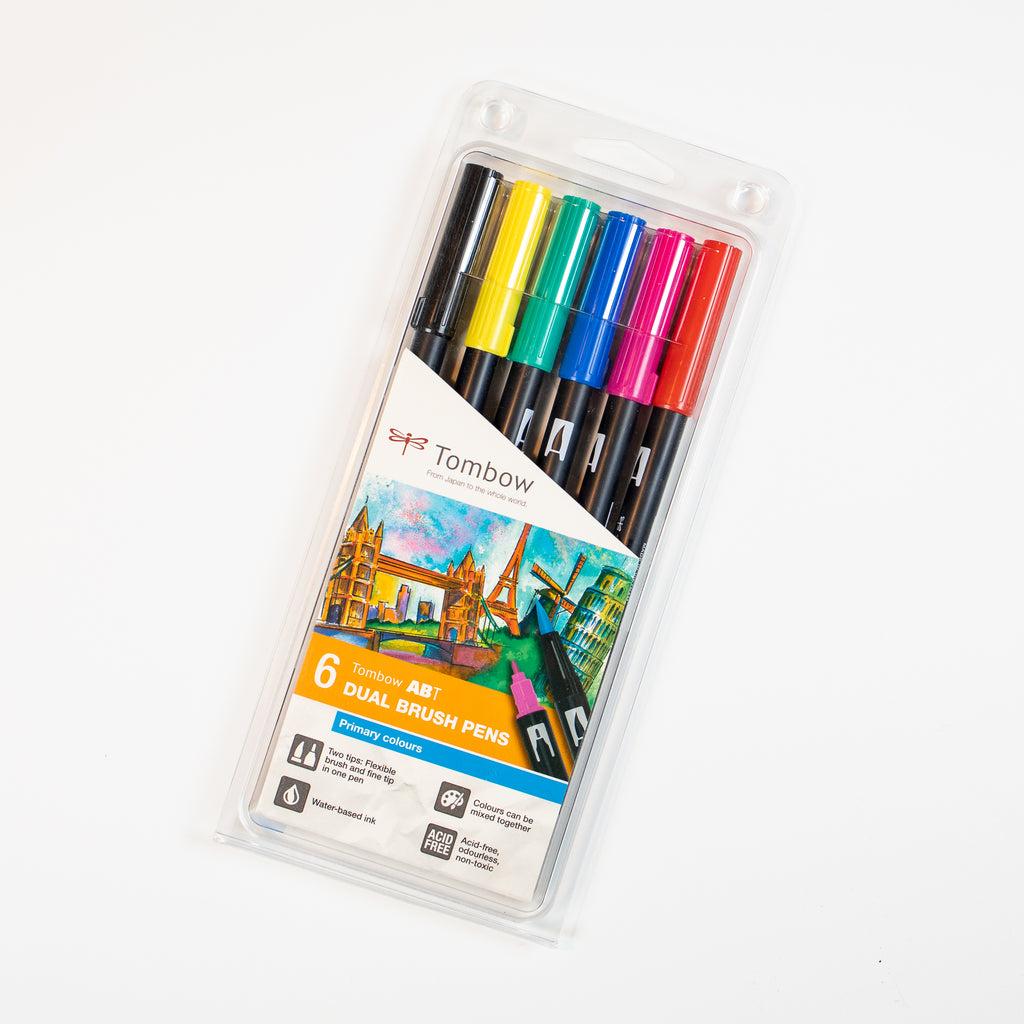 TOMBOW Pack of 6 ABT Dual Brush Pens - Primary Colours
The Tombow ABT Dual Brush Pen has a fine tip perfect for consistent lines and tight drawings, complemented by a highly flexible brush tip which is soft yet durable.
Tombow ABT's are water-based and so odourless, non-bleed, non-toxic and acid free. They work like watercolour paints and blend effortlessly.
These pens are widely used for calligraphy, rubber-stamping, card-making and as artists' watercolour pens.
The Dual Brush Pen is also used by comic book designers and graphic artists.
.